Weight Reducing Belt (L)

Weight Reducing Belt - Slimming belt (L)

Product Code: D08

Weight Reducing Belt (L) is designed to help you lose weight and form a beautiful shape. It is controlled by a mini computer system and integrates an intelligent control, choice of heat and vibration massage therapies.It can be worn around the waist, neck, legs and arms and it massages with regulated heat, multiple rubbing balls and strong vibration - the quake can get down to 3-5 centimetres under the skin.
This speeds up blood circulation to eliminate fatigue, chronic waist pains and muscle aches. It helps to burn fat cells and increases their metabolism, to help shape the waist. The points magnetic wave breast enhancer can potently massage and stimulate the three main points of breast (Qimen, Tianchi, Shanzhong), consequently accelerating the blood circulation, promoting galactophore growth, improving the flat and flabby breast, which brings round and upright breast curve, make you become a woman with beautiful curves.

Weight Reducing Belt functions

It dislodges excessive fats in the body and protects the body from obesity.

It encourages easy digestion of foods by stimulating lazy intestines and facilitates excretion of waste products and pollutants from the body.

It improves micro cycling, for brighter and more beautiful skin and a stronger, slimmer figure.

It smoothes pregnancy wrinkles, stimulating galactophore to develop an elegant shape.

It stimulates and improves mammary glands and breast increase without side effects.

The built–in magnets help to adjust the balance of the "Human Life Force Energy" in your body.

It strengthens fatigued muscles.

It reduces the sizes of the arms and thighs and makes bellies and waistlines firmer and flatter.

Weight Reducing Belt features

5 inner high speeds;

Strong fat-smashing motors;

20 super strong magnets, active on the flat layers;

8 different fat-smashing modes;

Inner infrared heat treatments;

Humanized point magnetic wave breast massager.

Effective, safe, reliable and easy to use

Integrates machinery technology, electronic technology and biological technology organically.

The product has five internal high speed driving fat crushers and eight fat crushing modes can generate strong mechanical movement which gets into the deep fat layer.

Twenty super-strong magnets generate netty line of magnetic force which penetrates and acts on the deep fat layer with the purpose of deep-seated degradation.

Adopts the electronic technology can conduct thin and soft low frequency current to the skin via special electric silica gel sheets, stimulating the points, motor nerve and up to deep-seated muscle motor cell of contact part by imitating human body natural nerve signals, which accelerates blood circulation and increases the density of muscle.

The main reasons of making breast comparatively flat

The disfunctional hormone secretion;

The effect of heredity and physical condition;

The malnutrition because of blind abstention eating;

The posture is not upright, stooping while standing;

The premature bundling of breast

Warnings

Use the product according to the usage regulation;

Forbid using it in wet or flammable area; put it in dry area which breeze ventilates.

Don't use it with empty abdomen or within one hour after dinner;

Clean its surfaces with wet cloth or sponge only, don't wash it with water;

Pregnant woman and infant are forbidden to use it; patients with severe or special disease must consult the physician before using it.

The consecutive using time should not exceed 40 minutes;

Switch the mainframe power supply off after using it and cut off main power supply in order to ensure the safety and avoid damage;

Don't dismantle and repair it by yourself.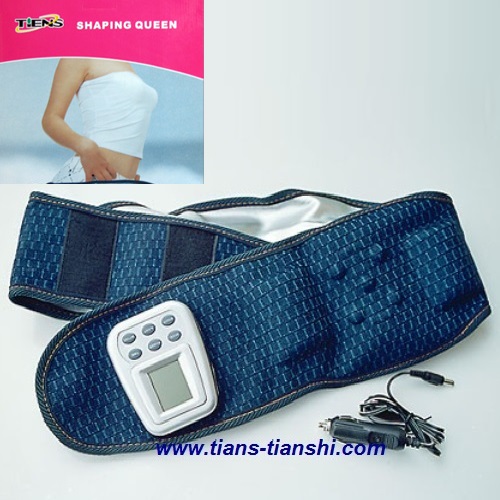 Tiens Equipment