Multifunctional Leg Massager

Multifunctional Leg Massager TM-2005

Product Code: D15
Multifunctional Leg Massager is designed on the basis of massaging theraphy, which will carry on treatment by massage directly on human body's location in order to find a reflection centrum on a special location without adopting anaesthesia. Multifunctional Leg Massager can improve blood circulation, eliminate toxic waste and relieve stress to make you stronger and healthier.

Main Benefits
From physiological point of view, legs and feet has a maximal influence on our whole body. Effective massage the reflex zones on the sole, instep and legs promotes blood circulation thus relieve the diseases or disorders of the legs. It also helps to expel toxins and improves complexion, shapes thus beautifies your legs.

Who is Tiens Multifunctional Leg Massager suitable for?
This product is suitable for women who regularly wear high-heel shoes; people who need to stand for long hours at work; people who lack of exercises, people with insomnia and senior citizens.

Multifunctional Leg Massager features

Unique, fashionable and futuristic design;

Unconventional internal structural design provide even massage to your legs and soles;

Real massage mode;

Adequate space design for maximum comfort and effects;

Vibrating function enhance the effects;

Quiet and durable;

Safe, reliable and easy to use.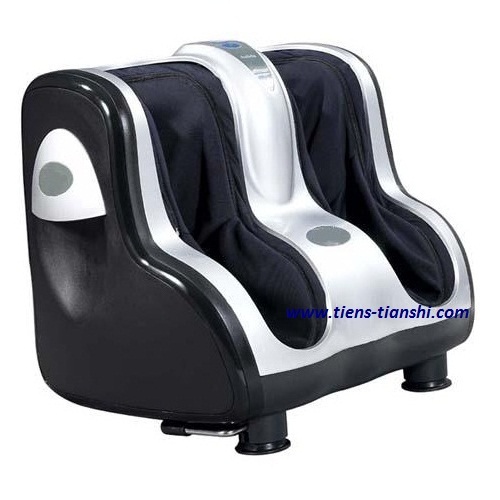 Tiens Equipment